Get Started - Instructions
If this is your first time to the site, and you want to create an account, click "Sign Up" or "Enroll" on the main learn.unhurriedliving.com page.
If you have already created an account, simply click "Login" and enter your email and password.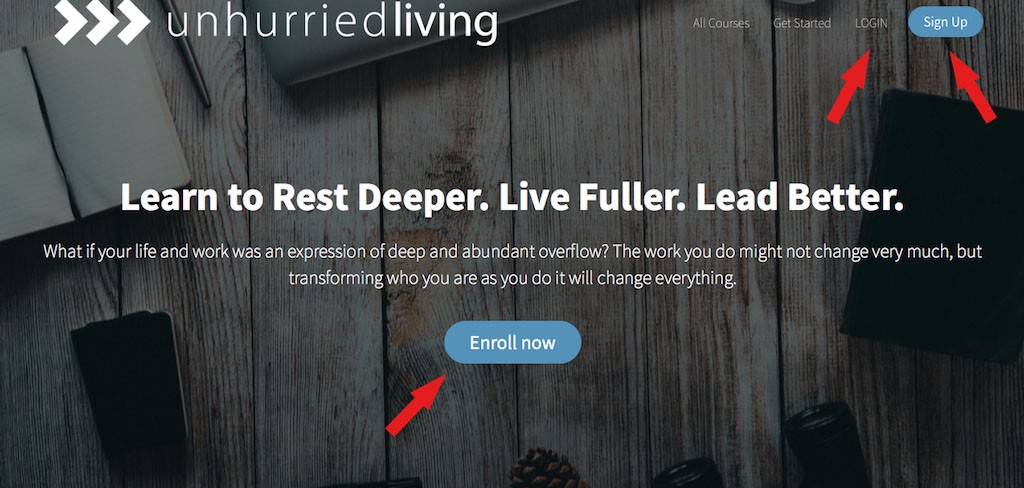 To enroll in a course, click on the course of your choice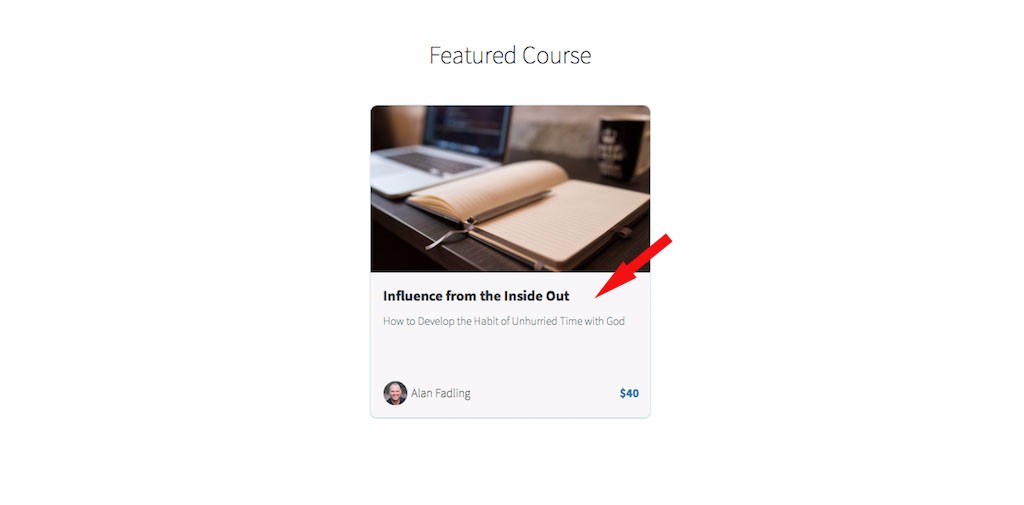 Then click on "Enroll in Course for $__"

If you have not created an account, you will be given the opportunity to do so.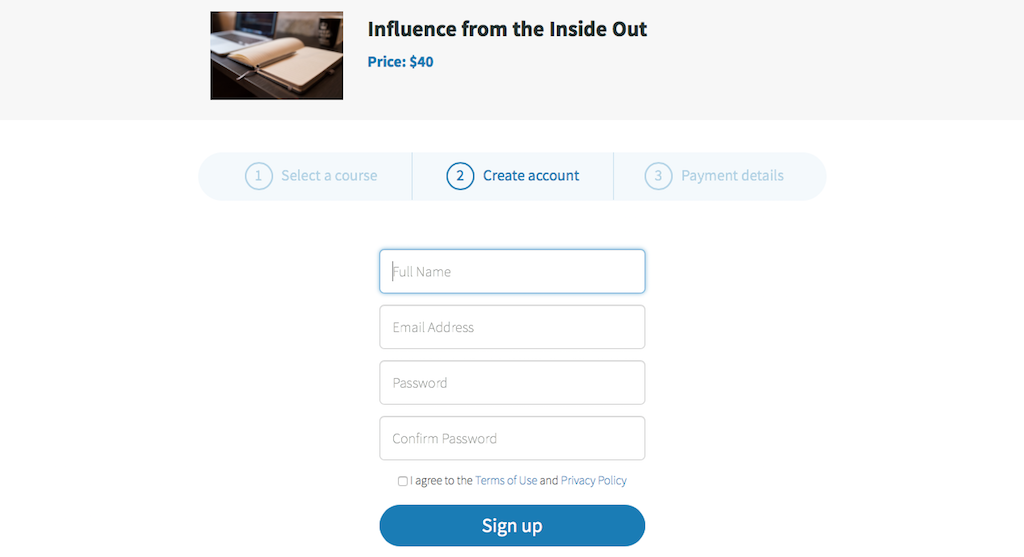 You will be taken to the payment page. If you have a coupon code, choose "Redeem Coupon."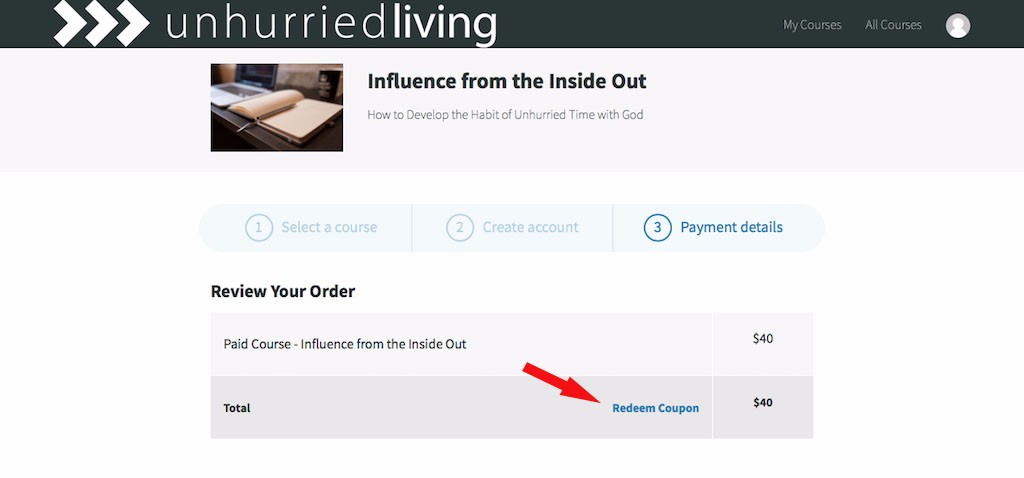 Type in your code and click "Redeem Coupon."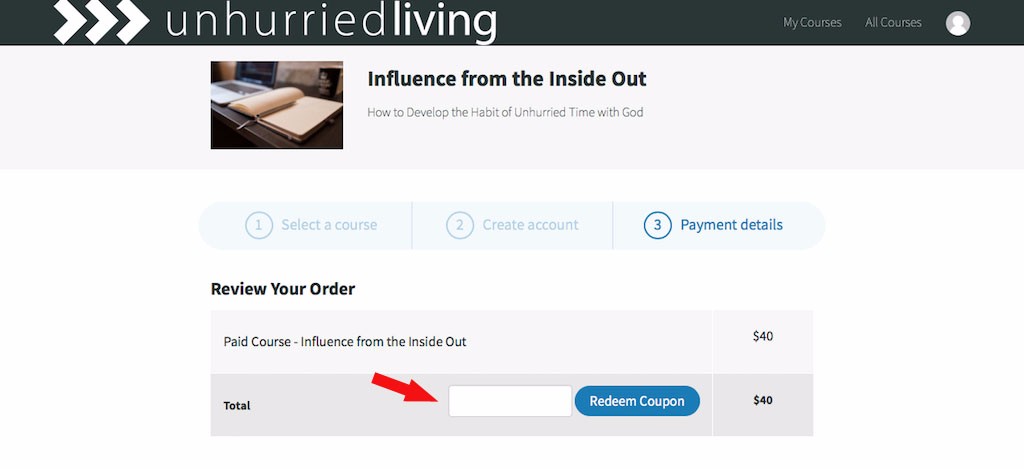 Scroll down to enter payment information and then click "Enroll in Course"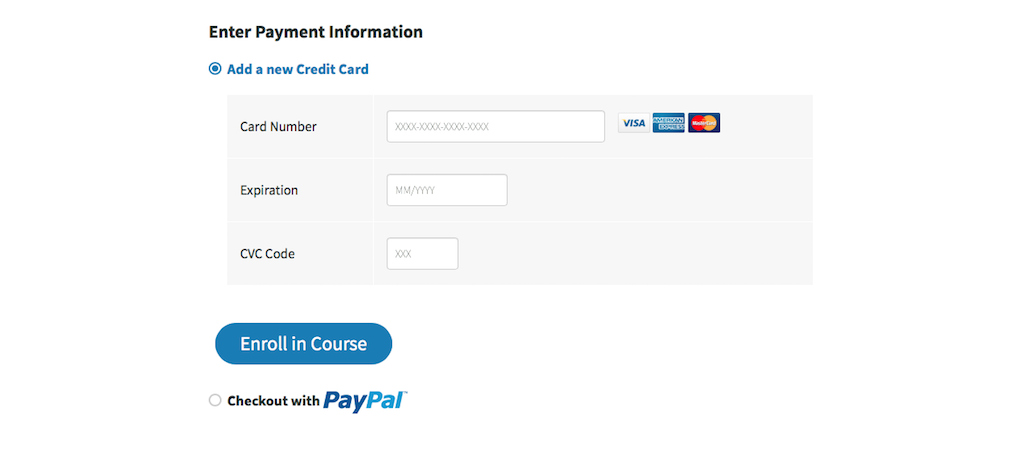 Now you will be able to "Login" each time you come to learn.unhurriedliving.com and your paid courses will be available to you in the "My Courses" menu option.
You can always view other courses in the "All Courses" menu option.